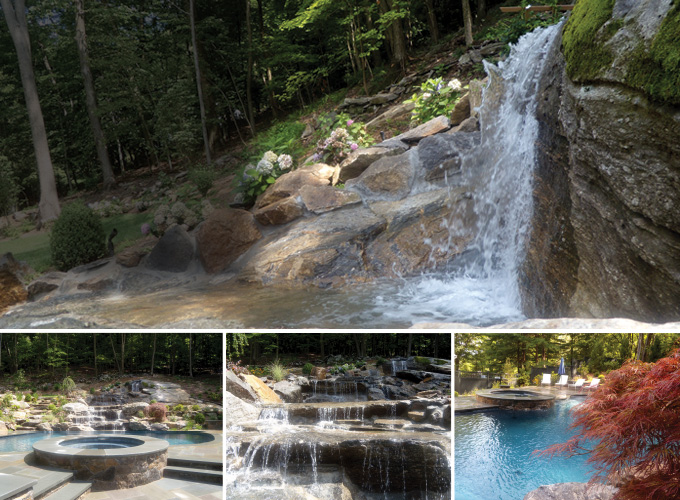 Regal Blu is dedicated to designing the most innovative, distinguished, and sought after pools and spas in the industry. Combining unsurpassed European craftsmanship and superb creative style, Regal Blu creates breathtaking and relaxing outdoor water recreation and living spaces that compliment your home's architecture and landscape.
Regal Blu's technical skill and expertise bring a client's desires to reality, with designs that continually exceed expectations.
To view Regal Blu's exquisite design work, visit the gallery page and begin envisioning the back yard of your dreams…then get in touch. Regal Blu looks forward to working with you to design an incredible water landscape, one that you and your family will enjoy for many seasons to come!